We love kids at First Congregational and our goal is to partner with families to help nurture and grow the youngest in our faith family.
Nursery Care
Our nursery is open 15 minutes before worship every Sunday and Wednesday evenings from 6:30-7:30 p.m. for family-wide programming. In addition to upholding the highest standards of safety and cleanliness, the Christian Education Team helps introduce our infants and toddlers to the love of God through music, stories, and crafts. Sunday School begins the same time as Worship for preschool thru 5th grade. On the second Sunday of each month, all kids begin in worship with their parents and leave after the Children's Message.
Our preschool class meets upstairs. Kindergarten through 5th grade begin in the Chapel upstairs and end in a classroom downstairs. Our classes follow the Orange curriculum, which allows every class to study a familiar Bible topic each Sunday, making it easier for parents to guide family discussions afterwards about what each child learned. Click the link to learn more about the
Orange Curriculum
.
Wednesday Night Programming
Bring the whole family for a midweek break! During the school year, we offer Wednesday night programming for all ages:
5:00 – 6:00 p.m., Jubilate Ringers handbell rehearsal
5:45 – 6:30 p.m., Wednesday Family Dinner, freewill donation of $7 for 10 yrs and up, $5 under 10
6:30 – 7:30 p.m., Kids Connection (Activities and music for elementary kids)
6:30 – 7:30 p.m., Reverend Jeffrey's class
6:45 – 8:15 p.m., Chancel Choir rehearsal
Summer Vacation Bible School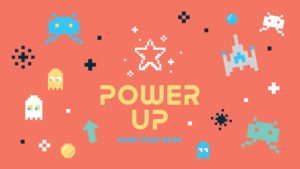 This summer, kids were challenged to RAISE THEIR GAME because knowing GOD and trusting in JESUS fills each of us with the Fruit of the Spirit.
When: AUGUST 5 – 9, 2019, 9:00 AM to Noon
Where: First Congregational Church, 2001 Niles Avenue
Who: Ages 3* through 5th grade graduates (*must be potty-trained and able to use the restroom by themselves.)
Registration is now closed. For more information, please call the church office at 269.983.5519.
Cub Scouts and Boy Scouts
Cub Scout Pack 623
Boy Scouts of America was incorporated February 8, 1910, and chartered by Congress in 1916. The purpose was to provide an educational program for boys that would build desirable qualities of character, train in the responsibilities of participating citizenship, and develop personal fitness. We are celebrating the 107th anniversary of scouting this year. Cub Scout Pack 623 was originally organized in 1931 and has been continuously sponsored by, First Congregational Church, for fifty-six years. The Pack currently has a youth membership of forty-nine boys.
2016 was a great year for our Pack and we are looking forward to even more adventures this year. Through the summer, our scouts attended summer camp at Camp Tamarack. Throughout the autumn we welcomed quite a few new Scouts to our Pack. In December we said goodbye to Christina Castro as she retired from her role as Cub Master and we welcomed Jerry Briolat as our new Cub Master. On January 14 thirty Cub Scouts went to Sarett Nature Center to take a winter hike with a naturalist and work on some achievements. Quite a few of our families had a great time at the Harlem Globe Trotters Scout Night on January 21, our Pinewood Derby on February 4 was a lot of fun, and we are hoping to spend a weekend afternoon in February tubing at 5 Pines, if the weather cooperates. Our Blue and Gold Party is scheduled for February 16 and our Cross over Ceremony will be March 16. This summer we plan to attend summer camps and sponsor a fun outdoor activity (hiking, field day, kick ball) every month.
The goal of our Pack is to create a dynamic, year-round, character and leadership development program for all of the 1st – 5th grade boys in St Joe and the surrounding areas. Pack 623 has a particular focus on working and growing together in our Dens, celebrating each other at our Pack meetings, spending time together outdoors, and creating accessible, fun, family events. We continue to recruit new boys and adult leaders all year long. Pack meetings are typically held the third Thursday of each month, September through May, at 7:00 p.m. in the church Fellowship Hall.
Boy Scout Troop 623
Our church has continuously sponsored BSA Troop 623 for 97 years, making it one of the oldest troops in the nation. We currently have approximately 50 registered scouts and 15 leaders. We're expecting several new Eagle Scouts this year as the number of boys having attained the rank of Life Scout continues to grow. Additionally, we continue to see a growing number of cub scouts crossing over into the Troop from Pack 623 as well as other area Packs.
The Boy Scout Troop is very active; going on an outing at least once a month. Some of the Troop's recent outings include: Backpacking, Whitewater rafting, the Klondike Derby and the annual Thanksgiving Feast, to name a few. Additionally, this year, we will be heading on a High Adventure Trip to the Philmont Scout Ranch. This is a large, rugged, mountainous ranch located near the town of Cimarron, New Mexico, covering 140,177 acres of wilderness in the Sangre de Cristo Mountains of the Rocky Mountains of northern New Mexico. This is the Troop's 55th year to serve as the Governor's Honor Guard on Mackinac Island. We are one of the longest participating troops in the state. This activity takes place for one week every summer, and the duties include raising and lowering flags at the historical sites and serving as guides at the various historic sites around the island. The Troop's main fund-raisers are Popcorn, parking cars during the Steelhead Triathlon, and the Brat Fry/Ice Sale held during the Tri-State Regatta on Labor Day weekend.
Meetings are held at the church on Monday nights from 7:00 p.m. to 8:30 p.m. If you know of any boy between the ages of 11 and 17 who is interested in joining, have him contact Scoutmaster Bill Shepard at 269-921-6433. You may also visit our web page at:
www.BSAT
roop623.com
The Pack and Troop are very proud to be associated with First Congregational Church and thank the entire congregation for supporting the Scouting program. With continued help, we will uphold the fine tradition of serving the youth of the community. Scouting does make a difference in a boy's life!