CHILDREN

For more information about any of our programs, contact our Director of Childrens' Ministry, Alison Achramowicz, at Alison@fccstjoseph.org.
We love kids at First Congregational and our goal is to partner with families to help nurture and grow the youngest in our faith family.
—
Summer Vacation Bible School
AUGUST 2nd-AUGIST 6th, 2021
Vacation Bible School is taking place IN PERSON for 2021!
We're turning up the volume to remind kids that they can have confidence because of Jesus!
Join us IN-PERSON at First Congregational Church, 2001 Niles Avenue, St. Joseph.
VBS takes place Monday, August 2nd through Friday, August 6th from 9:00am to 12:00pm (12:15 on Friday).
Registration open to children four years old* through entering fifth grade (*must be potty-trained and able to use the restroom by themselves)
If you'd like to hear more about VBS at FCC, contact Alison at alison@fccstjoseph.org.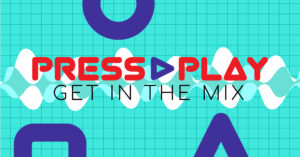 Nursery Care and Sunday School
Due to COVID-19 closure, our nursery is currently closed and Sunday School has a new setup. Please contact Alison for more info.
Our nursery is open 15 minutes before worship every Sunday and Wednesday evenings from 6:30-7:30 p.m. during Wednesday Night family-wide programming.
In addition to upholding the highest standards of safety and cleanliness, the Christian Education Team helps introduce our infants and toddlers to the love of God through music, stories, and crafts. Sunday School begins the same time as Worship for preschool thru 5th grade. On the second Sunday of each month, all kids begin in worship with their parents and leave after the Children's Message.
Our preschool class meets upstairs. Kindergarten through 5th grade begin and end in the Chapel upstairs. Our classes follow the Orange curriculum, which allows every class to study a familiar Bible topic each Sunday, making it easier for parents to guide family discussions afterwards about what each child learned. Learn more about the
Orange Curriculum
.
Wednesday Night Programming
Due to COVID-19 closures, our Wednesday Night programs are on hold.