We love kids at First Congregational and our goal is to partner with families to help nurture and grow the youngest in our faith family.
Nursery Care and Sunday School
Due to COVID-19 closure, our nursery is currently closed.
Our nursery is open 15 minutes before worship every Sunday and Wednesday evenings from 6:30-7:30 p.m. for family-wide programming. In addition to upholding the highest standards of safety and cleanliness, the Christian Education Team helps introduce our infants and toddlers to the love of God through music, stories, and crafts. Sunday School begins the same time as Worship for preschool thru 5th grade. On the second Sunday of each month, all kids begin in worship with their parents and leave after the Children's Message.
Our preschool class meets upstairs. Kindergarten through 5th grade begin and end in the Chapel upstairs. Our classes follow the Orange curriculum, which allows every class to study a familiar Bible topic each Sunday, making it easier for parents to guide family discussions afterwards about what each child learned. Learn more about the
Orange Curriculum
.
Wednesday Night Programming
Due to COVID-19 closures, our Wednesday Night programs are on hold.
Bring the whole family for a midweek break! During the school year, we offer Wednesday night programming for all ages:
5:00 – 6:00 p.m., Jubilate Ringers handbell rehearsal
5:45 – 6:30 p.m., Wednesday Family Dinner, freewill donation of $7 for 10 yrs and up, $5 under 10
6:30 – 7:30 p.m., Kids Connection (Activities and music for elementary kids)
6:30 – 7:30 p.m., Reverend Jeffrey's class
6:45 – 8:15 p.m., Chancel Choir rehearsal
Summer Vacation Bible School – August 2020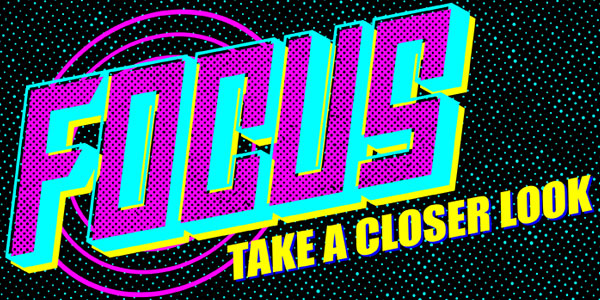 To sign-up to donate supplies for August 2020 VBS, click here.
To register your child for August 2020 VBS, click here. Be sure to read the letter below.
A VBS letter from Alison Achramowicz, Director of Children's Ministry:
VBS will look quite a bit different this year, but your child will still have the opportunity to dive deeper into their faith by participating in FOCUS VBS.
Here are the details:
1) Parents will be provided with three days worth of VBS lessons. This will include directions on how to complete each activity and what to actually say.
2) You may need to use some basic supplies at home like glue, tape, scissors, markers, paper, etc., but the rest of your supplies will be provided. You will need to stop by church to pick up your bag of supplies the week before August 3rd. Your supplies will be organized by day and activity so it will be easy to find and sort through.
3) Lessons with your directions will be emailed directly to parents including links to each day's video that includes music videos, drama videos, and your Bible story for the day.
4) You have the week of August 3rd to complete all the videos and activities on your own schedule.
5) Optional, fun, social-distanced activities will take place at the church on Friday, August 7th, and maybe other days during the week. Stay tuned for more info.
VBS is open to all children preschool-aged through fifth grade graduates.
To receive all the supplies and lessons you must register each child participating. You can follow this link to the Google registration form and
register today:
https://forms.gle/89UfwYd56jcnUsTi8
God bless,
Alison