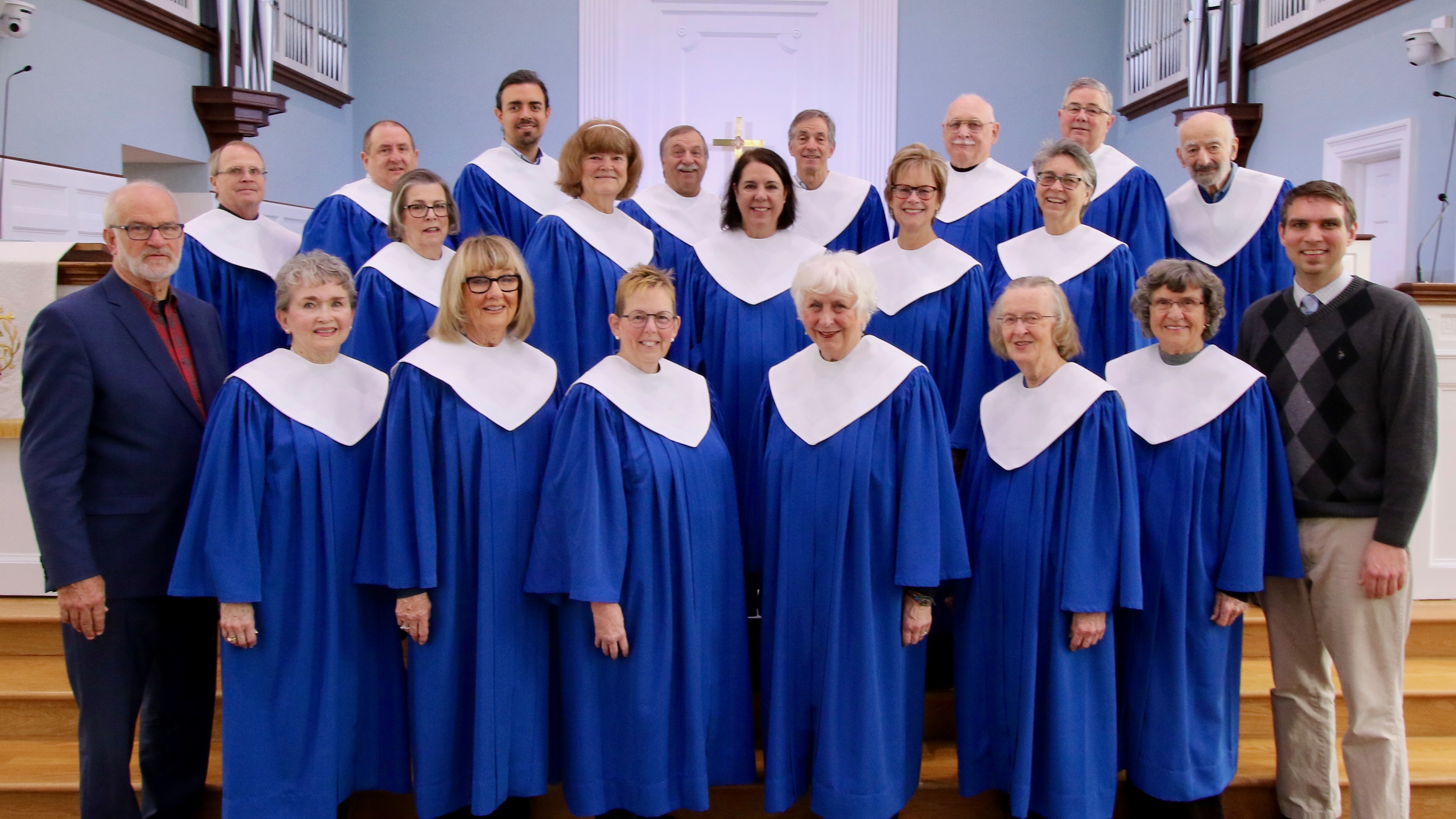 The Chancel Choir is a mixture of experienced and amateur singers! That's our way of saying that everyone is invited to sing in the choir. The only requirements are a deep appreciation for music that glorifies God, and the commitment to sing with others in weekly rehearsals. We sing a variety of music – classical, spirituals, ethnic, and contemporary – under the direction of Stephen Zork. The Chancel Choir participates in worship services most Sundays, September through May, and at our Christmas Eve Service.
Rehearsals:
Wednesday evenings 6:45 – 8:15 p.m.
Sunday mornings 9:30 – 10:10 a.m.
Handbell Choirs
We have a growing handbell program at First Congregational that includes ringers of all ages in two different handbell choirs. Our bell choirs ring regularly for worship services as well as special services throughout the year. All are invited to participate, including those who are interested in learning to ring as well as those who have ringing experience. We do ask that you make a committed effort to attend all rehearsals since assigned bells are greatly missed if they cannot be rung at each rehearsal.
Jubilate Ringers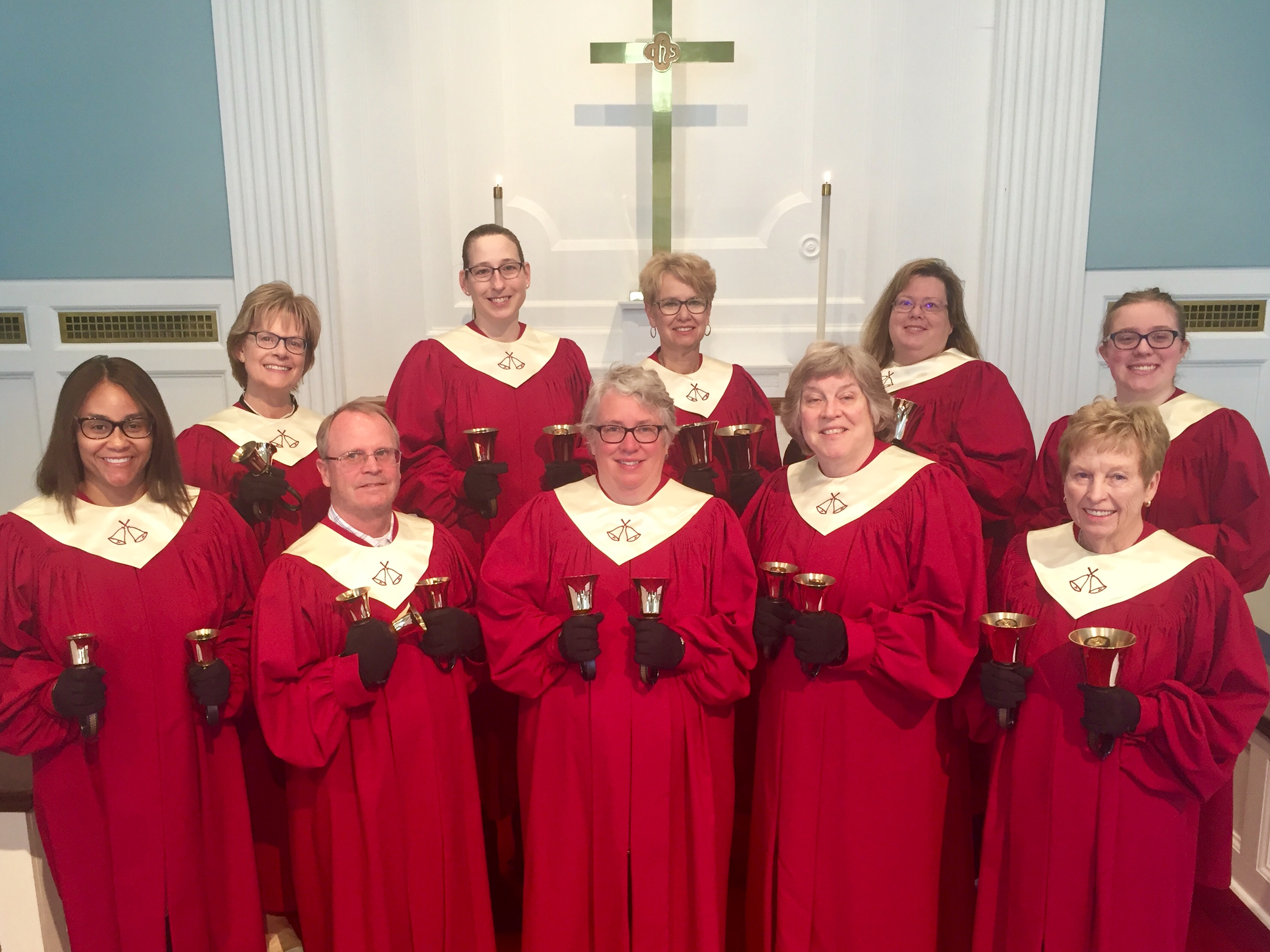 Jubilate Ringers is an 11-member group made up of inter-generational musicians who ring three octaves of handbells and three octaves of handchimes. This choir includes those interested in learning to ring or want to ring more accessible repertoire. We welcome both elementary and high school musicians into this ensemble.
Jubilate Ringers participates monthly in worship and at special services. Rehearsals are held on Wednesdays from 5 to 6 p.m.
Alleluia Ringers is a 13-member group of intermediate to advanced handbell ringers who ring five octaves of handbells and handchimes. This group requires some musical background and is for those eager to learn and enjoy more advanced handbell repertoire. Members often attend the Handbell Musicians of America Area 5 Spring Festival to help further develop their skills as a handbell musician.
Alleluia Ringers participate regularly in worship and at special services. Rehearsals are held on Thursdays from 5 – 6:30 p.m.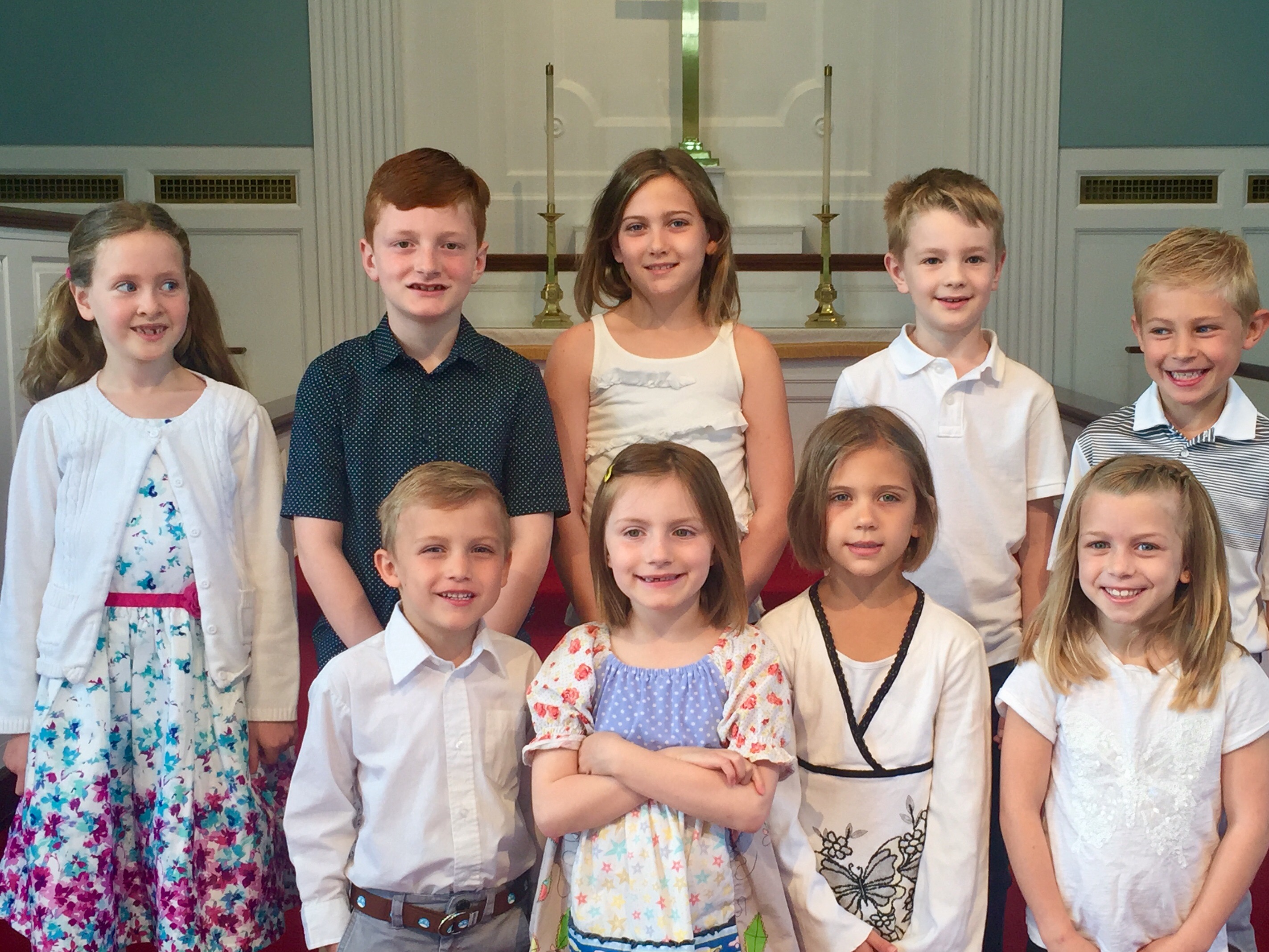 The Kids Connection Choir is part of the Christian Education programming on Wednesdays for elementary students called Kids Connection. During the school year, Kids Connection meets for a 30-minute small group activity and then sing together for 30 minutes. The Kids Connection Choir is a part of the CE Christmas Program each December.
The Kids Connection Choir sings on Kids in Worship Sundays (2nd Sunday) and special services. Rehearsals are held on Wednesdays from 6:30 – 7:00 p.m.
First Congregational Church is proud to offer special concerts throughout the church year for the Southwest Michigan community. During the 2014-2015 season, we held our second Thanksgiving and Praise concert in November, we featured the Lakeshore High School Choirs in December, held a benefit concert for two local cancer organizations and a bereavement center entitled,
Stronger than Before: A Gift of Hope
, in February and hosted
Annie's Diner and Variety Show
in April. This was our first year hosting our outdoor summer jazz concert on the church steps,
Jazz for Good Cheer
with the Lake Effect Jazz Big Band ensemble, under the direction of Steven L. Reed. This concert is typically held in July or August. During the 2015-16 season, we began our
Christmas Carols in St. Joseph
dinner and concert. This event provides an alternative to Christmas Eve where we sing our favorite Christmas Carols and listen to local musicians perform arrangements of other Christmas carols. We hosted the local Southwest Michigan Chapter of the American Guild of Organists
AGO Hymn Festival
in March, and began an outreach musical performance at the Pine Ridge Rehabilitation and Nursing Center that includes all of our music ensembles from kids to adults. We hosted our second
Jazz for Good Cheer
concert on the church steps in August.
During the 2016-17 season, we hosted a Fall Festival or Choirs concert in October, our second Christmas Carols in St. Joseph in December, our second Pine Ridge concert, Music for the Lenten Season, was held in March. Our third, Jazz for Good Cheer summer concert was held on August 6, 2017.
Our concerts are always open to the public. Call the church office for more information.