Children's HopeChest in Russia
Our church has made a commitment to the orphanage in Urzuhm, Russia. Members of our congregation currently sponsor over 30 children in the orphanage by providing a monthly financial contribution as well as an on-going relationship through letter writing and visiting the children in the orphanage every other year.
Many children in this vast and complex country are "social orphans." While some have lost parents to death, many have been orphaned because of alcohol abuse, economic, or other social factors. In many areas of Russian society, the word "orphan" is often synonymous with "worthless."
The orphan story doesn't end at the orphanage. As young teens, orphans face another crisis, one that threatens their future. This second crisis happens the day they "graduate" from the orphanage—their chances for survival are cut in half.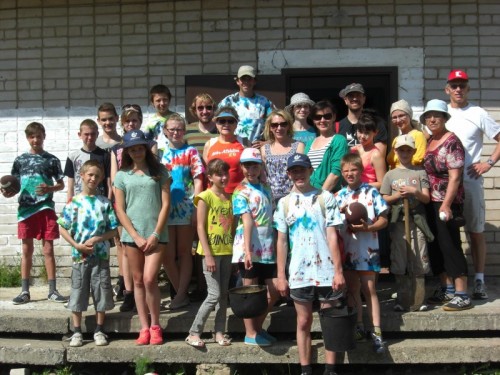 According to the Russia Ministry of Education, the typical orphan statistics are grim:
60% of "graduates" are unemployed or not in school
50% use drugs and abuse alcohol
60% fall into prostitution to survive
15% take their own lives
Life in an institution has left them completely unprepared to manage simple tasks of life – or make good choices about relationships, who to trust, or how to spend their time. No guidance and no accountability mean no compass. Orphaned girls are especially vulnerable to prostitution and sex trafficking.
Interested in Sponsoring a Child?